About Us
Garden Centre and Plant Nursery
First and foremost, The Secret Garden is a traditional garden centre with over 30 years of experience, and a specialist nursery propagating unusual top-quality plants.
Restaurant
Our Restaurant, Sally's Tea Rooms, provides a delightful setting for meals and drinks with a view of the Gwent countryside.
Family Business
The Secret Garden is proud to be a small independent family business. We work closely with local suppliers and companies and continue to develop while maintaining the site's unique character.
We're a 'gardener's garden centre' that's also accessible for people with disability with disabled toilets in the tearooms and a wheelchair-friendly (wheelchairs available at the garden centre).
History of The Garden Centre
The oldest parts of the farmhouse are around 400 years old. The Williams family has worked at the farm for four generations. Over the years, the farm has seen many changes. In 1970, Brian Williams decided to start growing and selling bedding plants and running the dairy farm. The first glasshouse by the roadside was built, which you can still see now.
By the 1990s, the garden centre had flourished and expanded. The main farm buildings are still recognisable. The addition of the polytunnels made it possible to propagate unique plants and create hanging baskets, part of our business which we are still known for today.
The Secret Garden has established a reputation as a source of interesting and unusual top-quality plants, which still continues today. We grow over 25 000 plants on-site and specialise in growing unique plants. Discover varieties you've never seen before. Also, we create our own hanging baskets filled with stunning summer-blooming plants, such as petunia, lobelia, fuchsia, geranium, ivy, and many more.
Meet The Team
Rob and Kate Williams, brother and sister, are the fourth generation that has run the family-run business The Secret Garden since their parents Bryan and Sally retired. Rob and Kate continued running a traditional, unique and personal garden centre. They want customers to feel at home, with personal attention and genuine interest. Did you know that Rob's favourite plant is the Sago Palm and Kate's favourite plant is the tree peony? Discover these stunning plants at The Secret Garden and ask them why they love them so much.
Personal Customer Attention
We are a place that desires to inspire! Whether you're visiting our garden centre for the first, or the hundredth time, we always do our best to make it our customers at home. Our fantastic team of staff is at your service, creating the garden of your dreams. We offer unique services like arranging plant arrangements, designing landscaping ideas and soluting any gardening problem you're dealing with.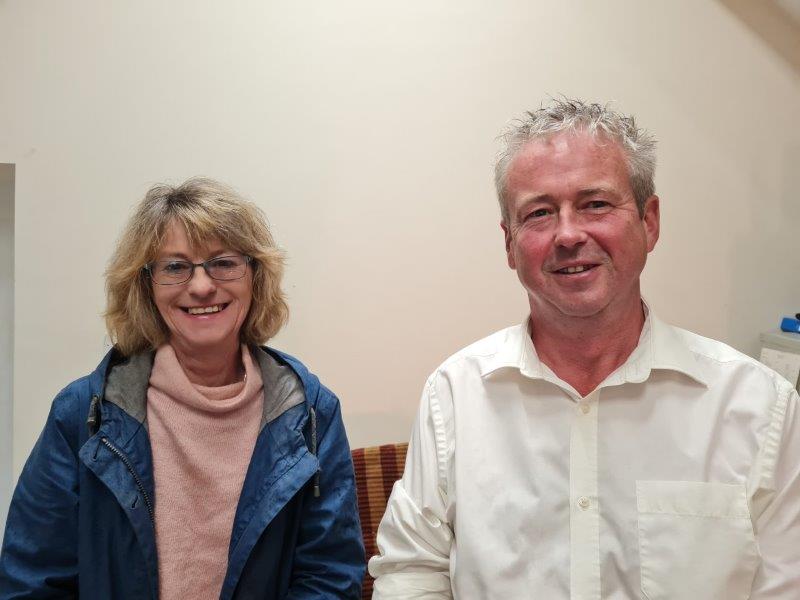 We're Here To Fulfil Your Gardening Needs
Send us a message, give us a call, and tell us what you're looking for. We are always happy to help our customers.